10 mins. read
By dbdesign
My first UX Internship
I remember in the mid of 2022 when I was just completing Springboard's UX/UI design bootcamp and started to look for my first internship, I looked for more than a month to find the correct company for me and rightly so, One of the most important decisions you will make early on is which company to work for. Choosing the right company can set the foundation for a successful and fulfilling career, while making the wrong choice can be a costly mistake!
"One of the most important decisions you will make early on is which company to work for."
Here are a few things I paid close attention to:
Company culture & value
I cannot stress enough on how important it is to research the company that you are applying to especially look for things like the company culture. You should also leverage your network! I remember talking to employees of the UX team to make a more informed decision for myself.
Your growth
I remember only applying to companies that were design mature as I wanted to learn under senior seasoned designers and this decision is really helping me grown into a way better designer today.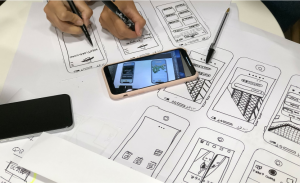 Company's growth potential
Choose a company that has a track record of growth and stability. Look at the company's financials, management team, and plans for the future and see if they align with yours!
Company's size:
Larger companies may offer more resources and stability, but smaller companies may offer more opportunities for growth and responsibility. Consider which type of company is a better fit for you, I knew for me I wanted to start with a smaller company just so that I get to take on more responsibility and through it learn more in the start of my career itself!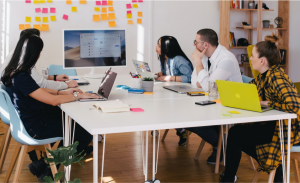 The type of business
Think about the type of work you want to do and the type of business you want your company to be in, as for me I only wanted to apply to design agencies as I want the exposure to various projects from various industries again just with the intention to learn from various industries and see which excites me the most, A very subjective decision that you definitely should consider.
Just to give you a snippet of how these decisions personally shaped my first year in the UX world
I looked for a company with an amazing learning culture for my first internship and so I was able to learn all the foundations, everything from setting up a design system to complex auto layouts and prototyping, it was exactly what I needed at that time. And then I joined my 2nd company where I was able to put all my knowledge to work and now I get exposure to various projects from various industries!
If you are interested in applying to a design agency with a amazing team and various learning opportunities, drop your resume and portfolios at- hr@designbrewery.in